What is Trauma?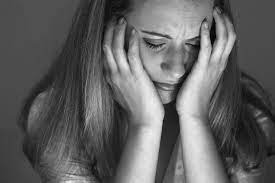 When considering trauma, many hold the misconception that trauma is simply an event. Clinically speaking, trauma is the sustained and continued response to a distressing or upsetting event, circumstance, or ongoing environmental setting. These kinds of events and environments overwhelm our system and stretch us beyond our abilities to cope and deal. EMDR therapy can help you heal and move on with living!
When this happens, the brain and our nervous system are rewired in an attempt to keep us safe and to protect us, leaving us hanging or frozen in stress and fear even when the event is over or the situation has passed. Learn more here about your fight or flight response.
It's crucial that you understand the link between your trauma and your emotional and behavioral responses to those events. It's common for people to have significant trauma such as the death of someone they love or have been emotionally or physically abused. At times, others might have chronic and sustained instances of minor trauma that compounds over time.
Trauma Treatment with EMDR Counseling and Therapy
EMDR or Eye Movement Desensitization and Reprocessing (EMDR) is a research-proven evidence-based therapy practice for treating trauma and post-traumatic stress disorder (PTSD). EMDR is highly effective for individuals who's current or past traumatic memories still impact their present lives and way of living.
With EMDR therapy, you can work through the trauma and transition successfully towards a fulfilling and meaningful life. EMDR therapy is endorsed by the American Psychiatric Association and, among others, is currently used by the United States Department of Veterans Affairs, and the Department of Defense for the treatment of trauma.
How Does EMDR Work?
Traumatic memories are stored and located in the brain differently than other kinds of memories. During a traumatic event, the fight-or-flight response system engages in most people to cope and bring safety to the immediate circumstances.
Here's the problem, the brain often cannot make sense of the event as it gets overwhelmed and otherwise locked down. The brain's ability to process information get's disrupted and interrupted from normal processing. This results in the memory of the event getting locked away and stored in a fragmented and maladaptive way that keeps percolating to the present moment as thoughts, feelings, and dreams. The memory of the traumatic event seems frozen and unreachable, but the symptoms keep seeping into consciousness creating pain and a host of emotional struggles. The painful memories, thoughts, emotions, and body sensations linked to the past traumatic events are stuck in the body's nervous system.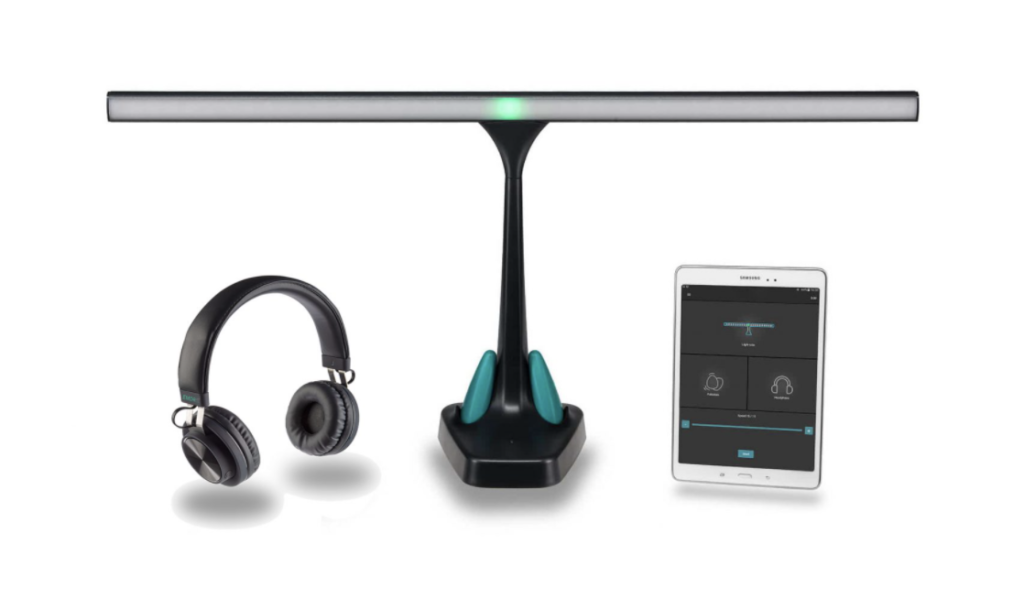 EMDR therapy helps individuals begin to shift memories of trauma and how they are stored in the brain, as well as bringing a reduction of upsetting and painful symptoms, emotions, feelings, sensations and fears connected to those past experiences. Through the use of BLS, bilateral eye movement, and professionally directed questions and protocol tailored to your past, I can use EMDR therapy to assist in changing the way the memory is stored resulting in significant emotional pain reduction.
I have the best EMDR equipment available, from the Netherlands. I have BLS light bar hi-def, wireless headphones, and wireless hand-vibration modules for your care and EMDR work. You're healing deserves the best equipment for the EMDR process.
What Does EMDR Treat?
Panic Attacks
Chronic Depression
Emotional Abuse
Religious Trauma (faith crisis and faith transition)
PTSD
Trauma
Childhood Trauma
Betrayal Trauma
Sexual Abuse/Assault
What happens in an EMDR therapy session?
During your first session, I begin by gaining a full understanding of your personal history and current symptoms. I engage in trauma-informed care and assess your readiness for EMDR treatment in the counseling process. Once I determine if you are a good candidate for EMDR therapy I work with you to determine the key traumatic memories that you want to work on. I then assist you in recalling the memory while you engage in BLS or bilateral stimulation via light bar or hand vibration modules while you begin rapid eye movement. I offer you gentle and clear guidance through the process ensuring that you are safe and comfortable during the session. During this time of EMDR, the stuck memories that are traumatic get reprocessed, integrated, and then synthesized in a way that allows your presenting symptoms to be reduced and integrated in an adaptive way in the brain. I work with clients and focus on specific memories until the the elevated symptoms and effects associated with them are significantly reduced or completely healed.