Setting up an appointment
Please contact me by phone at (435) 574-9193 to schedule an appointment or to speak with me should you have questions or wish to speak with me first prior to booking an appointment. My schedule tends to fill up quickly, but I generally can work you into my calendar. I can also be contacted by email at my address below as well.
Confidential Phone (435) 574-9193 (call or text)
Email justin.stum.lmft@gmail.com
Office Address Bluff Executive Suites, 1031 South Bluff Street, St George, 84770 MAP
My personal office is in the photograph below.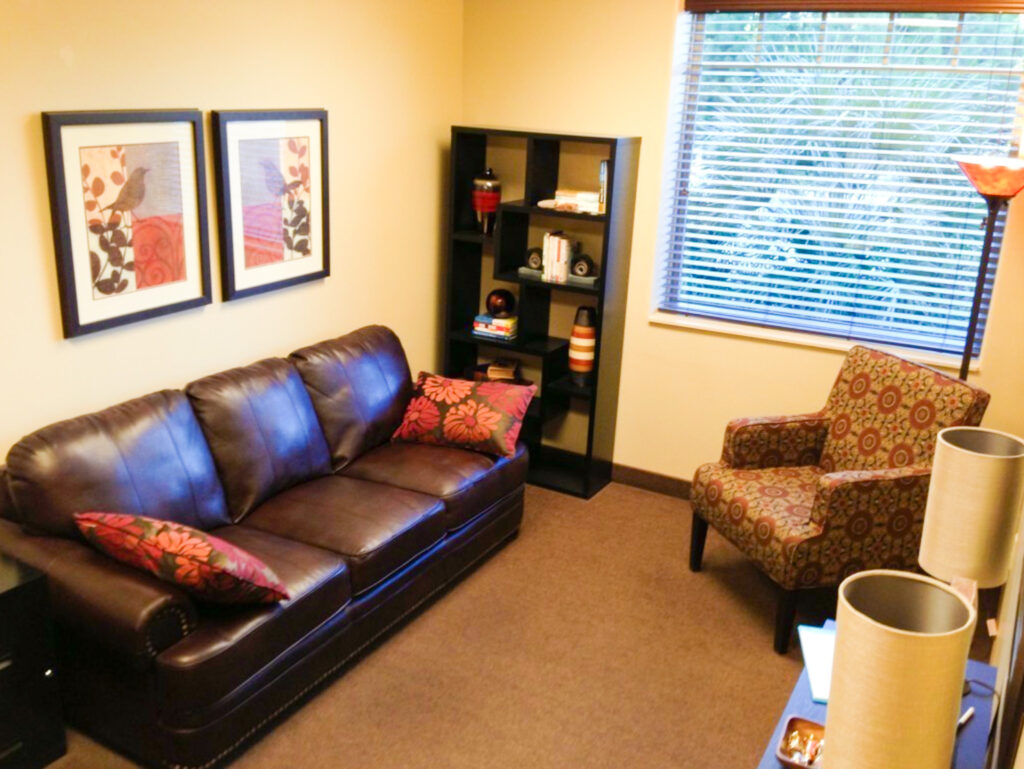 Progress in Counseling
Forward movement and progress while in therapy is directly related to the efforts of clients. In order to help clients make progress toward their goals and desired outcomes, I often supplement the counseling sessions by having clients read relevant articles outside of therapy. I use a variety of resources to assist you as you work through your issues. Curious about counseling? See my blog post about what to expect during your first counseling session.
Therapy Sessions
Sessions typically last 50 minutes and begin on the hour. I see clients all week and because I am now a part of a group practice, Elevated Counseling and Wellness we have therapists that are MFTs like me and work evenings and weekends as well. I do offer sessions as early as 7am and my last session begins at 5pm. Two hour sessions are available on request as well.
Have a question?
Simply call me, I'd be happy to speak with you briefly and answer questions prior to your considering or setting up an appointment. Also, read the Frequently Asked Questions page here on my site.
Skype, Facetime, Online and Telephone Counseling and Therapy