You may feel like there is no way out, or that nothing can cure your marriage and the struggles you are experiencing. I want you to know that you can heal, the conflict can end. By discovering and properly dealing with the roots causes of the conflict and discord and together battling the patterns and cycles that occur you can gain the happy, supportive, and healthy marriage you've been hoping for. There is hope!
I offer unique clinical intervention for treating and working with individuals in troubled marriages. Assessment and evaluation coupled with solid marital therapy can help you gain the tools and insights into why the marriage is not working and how to make it not only work but thrive. Initially I conduct an assessment to determine the health and condition of the marriage and relationship. I work with you via a counseling regimen that often includes: specific homework assignments for each week, readings, meditation/relaxation, guided activities for the couple, body work, and crucial in-session working through to help heal the relationship. I work from a strengths-based perspective to identify not only the symptoms of the marital issues but also the root causes. Using a full spectrum of intervention and dealing with the core issues provides long-term and efficacious treatment to resolve and eliminate patterns that may have existed for months or years.
—————————————————————————————-
See my online blog articles about couples and marriage counseling.
—————————————————————————————-
Complimentary Consultation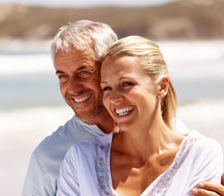 You are entitled to a free no obligation confidential phone consult with me for a few minutes in which I can answer any questions you may have and make a determination about how best to help you. I am happy to discuss how the therapy works and how it can benefit you. My counseling is unique and has proven powerful and effective in elimination and abating marital issues in scores of my previous clients and lead them to healthy rewarding relationships.
I look forward to hearing from you.
Justin K. Stum, MS LMFT – Licensed Marriage and Family Therapist
I can be reached by phone at 435.574.9193